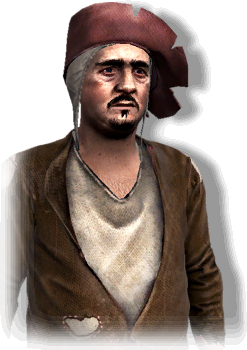 Elthon is a secondary character in The Witcher 2: Assassins of Kings, added to the game by patch 1.3. He lives in the hut at the north edge of the old quarry southwest of Vergen.
Associated Quests
[
]
This inhabitant of a hut near the quarry had one of the oddest jobs I have ever heard of. Namely, Elthon served as a purchasing agent for a collector of harpy feathers, offering the witcher generous sums for pinions and retrices picked from the carcasses of harpies.
As it turned out, Elthon was not buying feathers for a collector but for himself. With the sackful of plumage Geralt supplied, he finally fulfilled his dream of transforming himself from an ugly duckling into a swan, or more precisely a queen harpy.
Video
[
]