Loc Muinne is an elven town and lake on the Pontar in the foothills of the Blue Mountains. Along with Est Haemlet, it was sacked by Milan Raupenneck.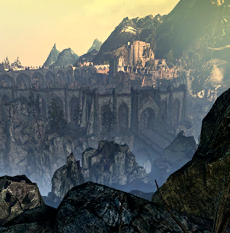 Loc Muinne is the main location where the events of Chapter III take place in The Witcher 2.
Areas within the city
[
]
Map
[
]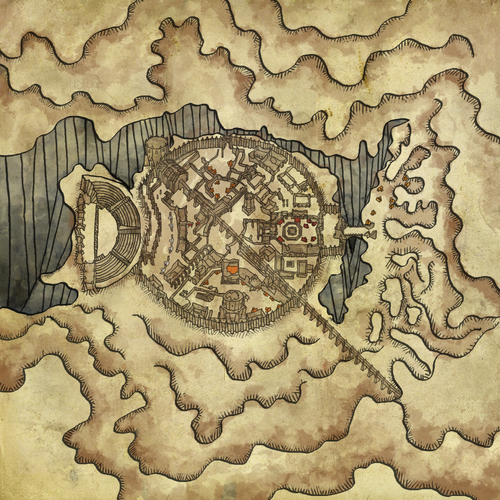 Note
[
]
If Geralt spared the young Aryan La Valette during the Prologue, the two meet again in Loc Muinne where Aryan has decided to attend the summit of the mages and probably hopes for a part in future events in the politics of the Northern Kingdoms. Aryan also mentions the disappearance of his sister Anaïs, saying she has been kidnapped. If Geralt previously sided with Iorveth, unfortunately he would not know what Aryan is talking about, nor have the opportunity to help the child. Aryan does not make any mention to his little brother Boussy, who also disappeared (possibly killed).
Significant plot details end here.