The Witcher: Crimson Trail (Polish: Wiedźmin: Krwawy Szlak), also known as The Witcher Mobile is a mobile phone action game created developed by Breakpoint on the license from CD Projekt.
Story
[
]
Journey back to the beginning... Geralt, a promising young student, has just completed his training to become an elite monster slayer – a witcher.
He has survived arduous tests and intense physical conditioning to become something more than human. Coupled with the esoteric knowledge passed on from veteran witchers, his training has prepared Geralt for whatever evil lurks out in the real world – and has given him the tools to eliminate it.
Rumors from local villagers lead him to a dark and twisted forest where a fearsome beast is said to prey on the innocent. Yet as he delves deeper, Geralt soon finds out that a much more insidious evil has taken root in the land, and stopping it will require all of his skill and cunning. Not only will he have to fight his way through legions of monsters across various landscapes, but the decisions he makes along the way will mean the difference between ultimate victory and crushing defeat.
Become Geralt, the young witcher, as he sets out on his first adventure – and his final test.
Gameplay features
[
]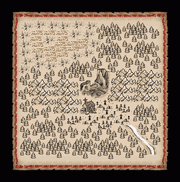 twelve large levels in four different environments
seven different types of enemies plus four unique bosses
two swords to use & four magic signs to cast
dynamic combo system
role-playing choices that affect the game
gather herbs to mix powerful potions
three game modes: Story, Replay, and an unlockable Arena
uploadable high scores
Controls
[
]
left/4, right/6 - walk left, right
up/2 - jump
down/8 - block
fire/5 - sword attack
left soft - cast sign
# - change sword
* - change sign
Animations
[
]
External links
[
]