Hi there!
[
]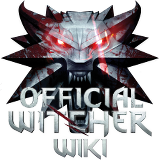 Welcome to our wiki, and thank you for your contributions! There's a lot to do around here, so I hope you'll stay with us and make many more improvements.
Recent changes is a great first stop, because you can see what other people are editing right this minute, and where you can help.
Questions? You can check the Help wiki or on the "discussion" page associated with each article, or post a message on my talk page!
Need help? The Community Portal has an outline of the site, and pages to help you learn how to edit.
Preferred editing style Please keep any foreign language links at the end of the documents, after the categories.
Thanks.
I'm really happy to have you here, and look forward to working with you!
Game widow 10:40, July 5, 2010 (UTC)
FAQ edits
[
]
Hello, sorry, I had completely overlooked your edits on my FAQ page...
The FAQ was actually not intended to be edited by someone else, since it is still very much in the process of updating. Looked into your suggestions and integrated them (with reference).
Note the page is actually private. So direct edits into it I would prefer not to see. Better to post suggestions on my Talk page, letting me integrate the information myself.
Thanks. — AEon 23:43, June 4, 2010 (UTC)