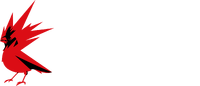 The Easter egg hunt was a contest by CD Projekt and Wikia for fans of The Witcher computer game. The contest started on 31 January and ended on 6 February 2008. The winners of the contest were Lord Lethris and Stanley Smith and they received sweet Witcher prize packages including a medallion, t-shirt, mousepad and The Witcher dice game.
Part 1
[
]
Hidden amongst the articles, there is a fake character with a hidden link. The goal was to find the fake character and follow the link to enter the contest. The fake character was Bertha Maggot and the link was hidden in the final full stop of the article.
The people who found Bertha were:
Talorc,
Lord_Lethris,
Shade666,
Stanley Smith,
SadeLyrate,
kalniel,
DustinMuyo,
Planewalker,
ilis,
Licaon_Kter,
Michael Pritchard,
zc82,
Feinar,
Cirian,
Unkreativ
Part 2
[
]
Those who solved the first part of the quest proceeded to the second, harder one. They received an e-mail with "Ingredients" in the subject line, containing the question "what is the Witcher sword?"
The answer was hidden in the Ingredients article on the wiki as a comment - to see it, you had to click on the "edit" tab of the article. It was "The witcher sword is happiness of the grave-digger."
The two people who solved the second part were Lord Lethris and Stanley Smith. Congratulations!
Note
[
]
Many changes have been made to the wiki since then, so these easter eggs no longer exist.